My Background in photography …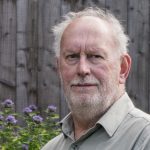 I am a photographer based near Chorley in the North West of England. I specialise in black and white and colour fine art landscape photography – using (mostly) digital techniques and (occasionally) traditional methods (film). Most of my images have been made in the north of England (Yorkshire and the Lake District), Scotland and around my immediate locality.
My distinction – a Licentiate of the Royal Photographic Society – was obtained in 2002. To achieve this I entered a panel of 10 black and white images consisting of 5 "people" images and 5 landscapes. You can see my panel below and bigger versions of some of these images can be found in my Galleries.
One day I hope to achieve the next distinction up – the Associateship – and I hope to be making some progress towards this in the coming months.
My successful LRPS panel from 2002
For more information about Royal Photographic Society Distinctions please click on the following link – RPS Distinctions
My Equipment:
Nearly all my cameras have been made by Pentax and I have been photographing digitally since 2004. I still use my old film cameras occasionally (Pentax, Bronica and Olympus) – but all my prints are now produced from digital images, including those originally taken on film.
I use a variety of lenses ranging from wide-angle to telephoto. For my long exposure images, I use a Red Snapper Tripod along with a variety of Lee filters.
How I work:
With a digital camera, all my images are taken in colour. This allows me to produce either black & white or colour images to suit the subject and lighting conditions. My prints are produced on a professional Epson A2+ printer (the Stylus pro 3880) which I use to produce archival quality prints in both black & white and colour using archival quality digital photographic paper (usually Permajet or Fotospeed) and original Epson, archival (pigment) inks.
You can find links to some of these companies on my Links page.
Andrew